Best WordPress FTP solutions for Mac and Windows
WordPress is a popular and convenient content management system (CMS). Originally it was intended to be as a system for managing the content of blogs, but sooner it gained great popularity not only among bloggers but also among small site owners. The program has evolved and improved thanks to the efforts of many programmers. Now it is distributed free of charge, it has an open source code, and now many novice webmasters can in their own experience understand what WordPress is.
There exist two variants of work with WordPress
By using the file manager provided to you by your hosting providers in the hosting control panel. The most popular file managers are cPanel, DirectAdmin, Plesk. However, there a lot of other solutions available on the market.


By using FTP clients. Still guessing what is an FTP client? FTP or File Transfer Protocol, is designed to transfer files from your local computer to a remote site in our case, based on WordPress. In addition, FTP can be used to download files from your site to your computer or to change the access rights to files or directories posted on the site. FTP to WordPress software make it easy to send files from your computer to a server and back and even more.
Reasons for using FTP for WordPress
There are several main reasons why you should use FTP clients in your WordPress work:
First one is to delete files from the WordPress website. Sometimes, after downloading a new plugin and activating it, you may find that this plugin is not compatible with the website. This will make the WordPress control panel inaccessible. In this case, the only way to remove the plugin will be to connect to the site via FTP.


Second one is to change the WordPress theme. Sometimes there appears a necessity to make changes to the WordPress template, for instance, in a logo or title. Adding a piece of code through the WordPress control panel can result in blocking or malfunctioning of the site. The best way to fix this is to use an FTP client; download WordPress template files, make changes to them and upload them back.


Third one is to modify files and directories. Some WordPress plugins require you to create a new directory to store the cache data in it. If such WordPress plugins do not have rights to create such directories, they report an error and do not work correctly. In this case, you will have to change access rights so that WordPress plugins can create a directory and save files in it.
In case if you do not need to do all the written above you would be okay with a common file manager and you would not need WordPress FTP access. But if we are talking about troubleshooting, here FTP clients come to rescue.
So, if you made up your mind that you need an FTP client for Mac, this article can be rather handy for you and we hope that your search for "FTP for WordPress", "Free FTP client for Mac", "Top FTP WordPress" can be over.
The list of WordPress FTP clients you should take a look at
Commander One
Despite being an excellent Finder alternative, this app is also a powerful FTP client for Mac. Thanks to dual pane interface, Commander One makes it possible to drag-and-drop files from one folder to another regardless the place where the folders are whether it is on a server or a local machine.
Besides all the other useful features offered by this app, it is also worth noting the ability to mount popular cloud storages on Mac and access their content as if it were stored locally.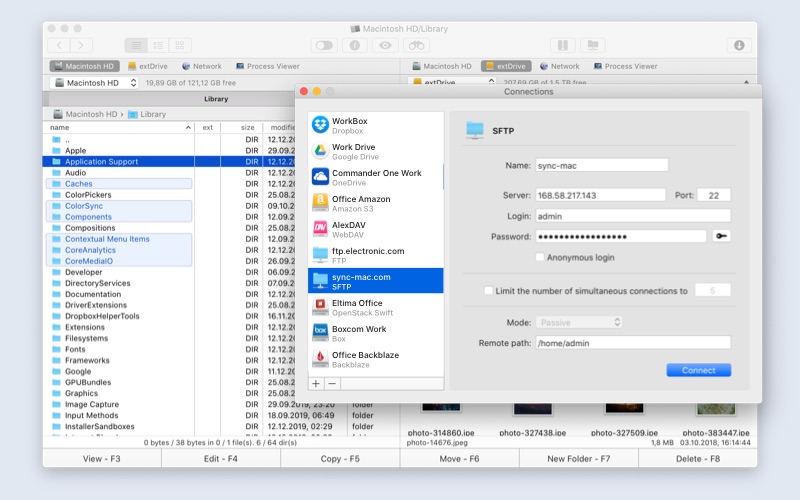 CloudMounter
If you want to mount FTP servers and cloud storages on Mac as additional hard drives, have a look at this app. Rather simple utility with integration into Finder, this FTP program Mac users would definitely have on their "must have" list. Besides, all the settings and passwords for the servers and clouds are kept safely in the macOS Keychain.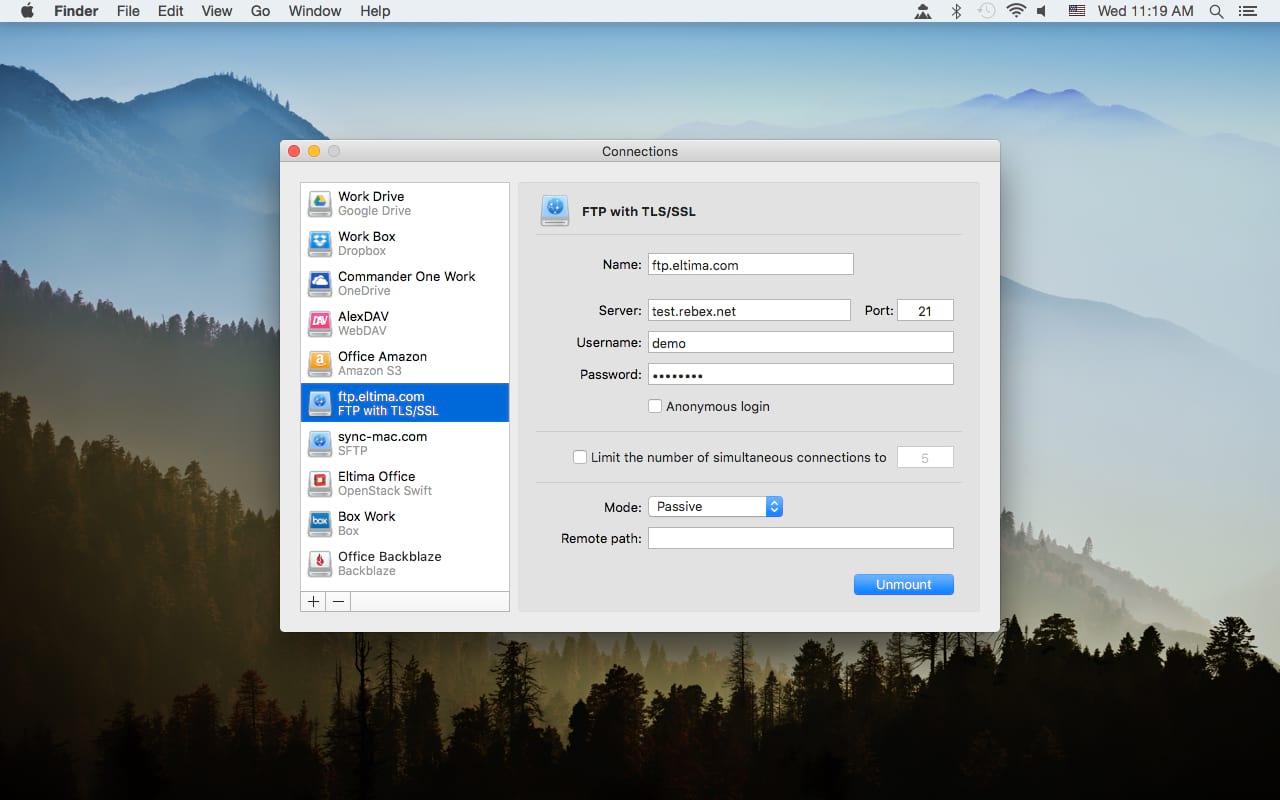 FileZilla
It is another popular FTP to Wordpress software for Mac and Windows. The app has a user - friendly interface, supports FTP/ FTPS, SFTP connections and offers a variety of other settings and features. However, it is worth mentioning that along with FileZilla adware software is also installed. Nevertheless, the great advantages of this app are the presence of a quick connection button with FTP as well as filters to facilitate the searches.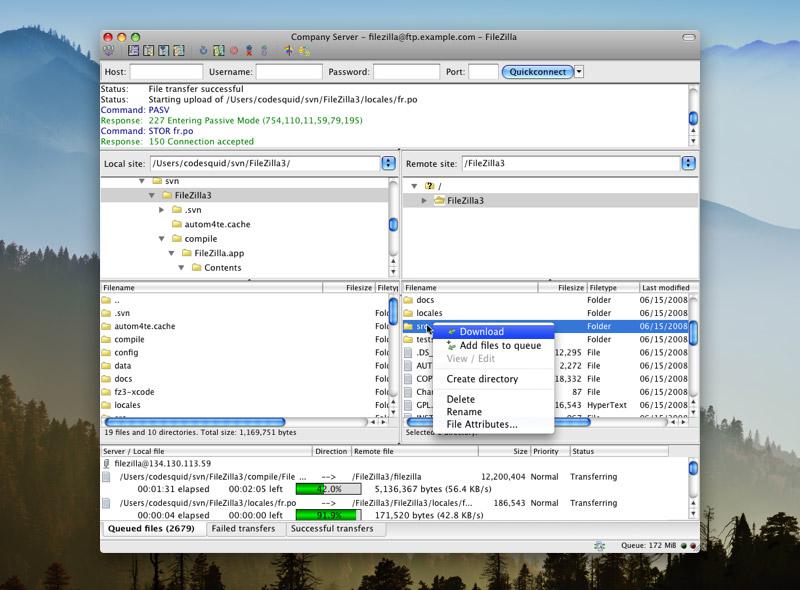 SmartFTP
It is one more powerful program for transferring files between a local computer and a server on the Internet via FTP. The program is compact, safe and highly reliable. SmartFTP can be rather efficient when publishing and maintaining websites, uploading and downloading images, documents, etc., sharing files between friends and colleagues, creating backup copies of local or remote files. Unfortunately, so far it is available for Windows only.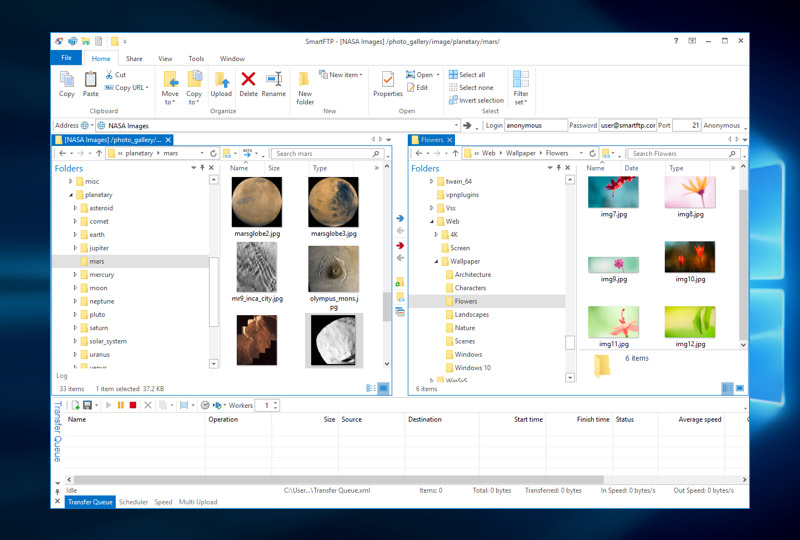 Transmit
With this FTP client for Mac, you can transfer files really fast. It has many powerful features, including folder synchronization. Transmit perfectly integrates into the Mac environment, which allows Mac users to learn it quickly and flawlessly use it.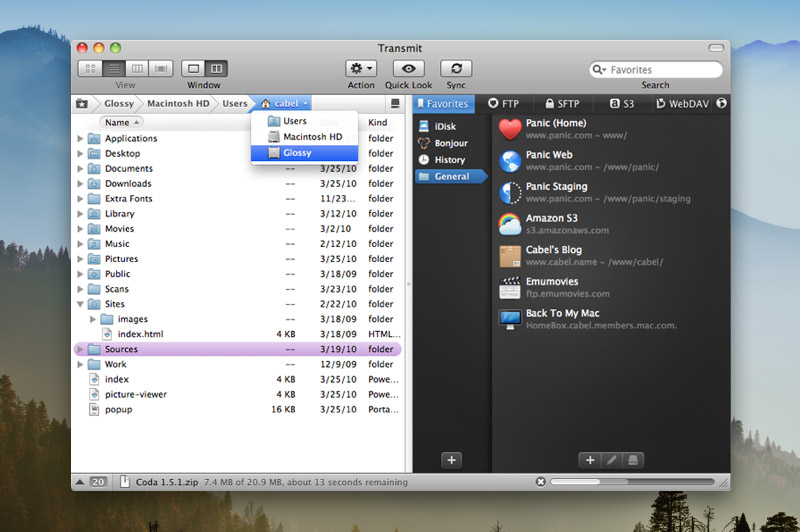 Cyberduck
Is one more FTP program Mac users would definitely love. The app has an impressive set of features. CyberDuck works with any servers that support connection via FTP, SFTP, S3, Backblaze B2, Azure or WebDAV. Any data is moved in the usual way of drag and drop. Besides, it can be easily integrated into a text editor.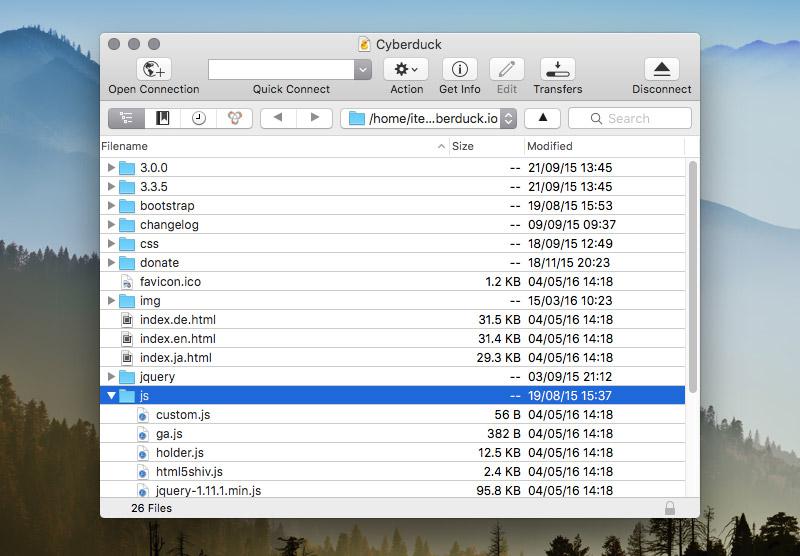 Forklift
This client can connect to remote servers via FTP, SFTP, Amazon S3, WebDAV, SMB, NIS, AFP. It is a two-pane manager in the style of Finder with support for QuickLook and Spotlight, folder synchronization, archive management, batch renaming, application removal tool, file editor on a remote server, etc.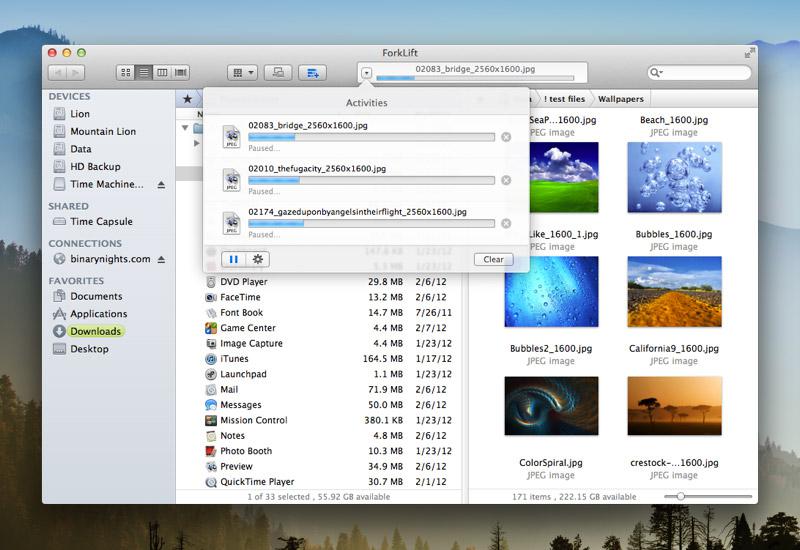 As you see that without an FTP client, it is very difficult to do all the necessary operations when creating a website. To choose the right FTP client for Mac or for Windows, you must try a few!
Commander One
Requirements: macOS 10.12+

.

37.59MB of free space

Version

3.4.1(3580)

. (

17 Jun, 2022

). Release notes
Rank

4.7

based on

889

+ users, Reviews(524)
Category:

Utilities