Here, you can learn how to connect Google Drive to FTP. There are many reasons to do so, such as backing up media from your server to the cloud. There are some methods to upload and download data from FTP and cloud services separately, but we can offer a solution that does both, and even makes them accessible from a file manager.
How to Access Google Drive Using FTP?
You can't really use Google Drive as an FTP server, since it's accessed with a different protocol. But apps like Commander One can map Google Drive as a network drive on Mac, and also mount FTP servers, letting you simply copy files from one to another.
Commander One is a dual-pane file browser, which includes many convenient features, such as tabs, hotkeys, operation queue, folder history, and others. And thanks to its FTP and cloud service compatibility, it's also a perfect tool to move data between your remote drives.
Once you've connected to both servers, you can use Commander One's extensive toolkit to search, work with archives, and view file information. Now it's easy to backup FTP to Google Drive. Everything is combined into a cohesive user experience, without the need to use additional apps.
How to Transfer Files from FTP Server to Google Drive Cloud Storage
2
Navigate to Connections. Use the interface to start creating a new connection.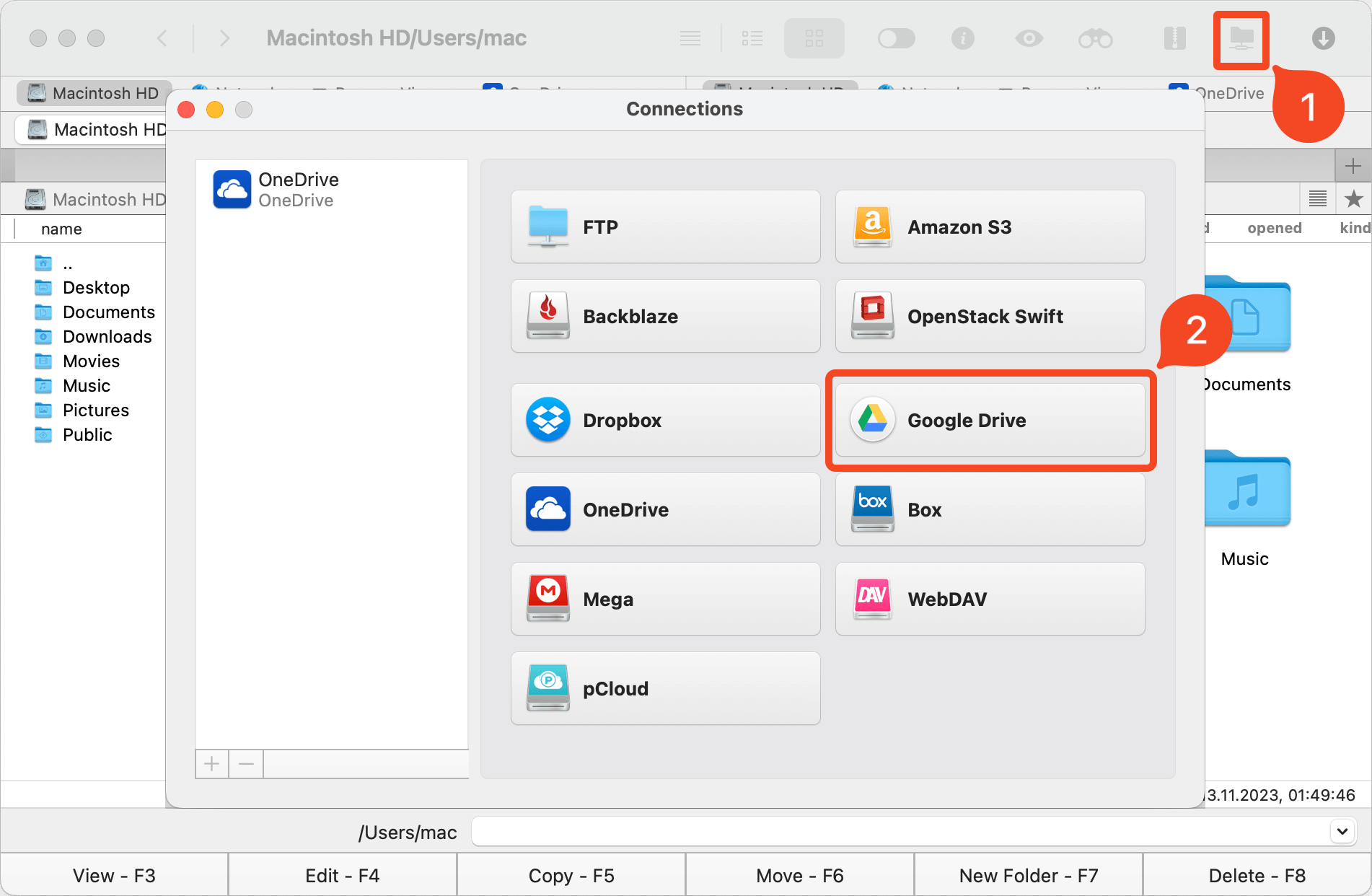 3
Select the connection type and fill in the necessary credentials. Do this both for Google Drive and your FTP server.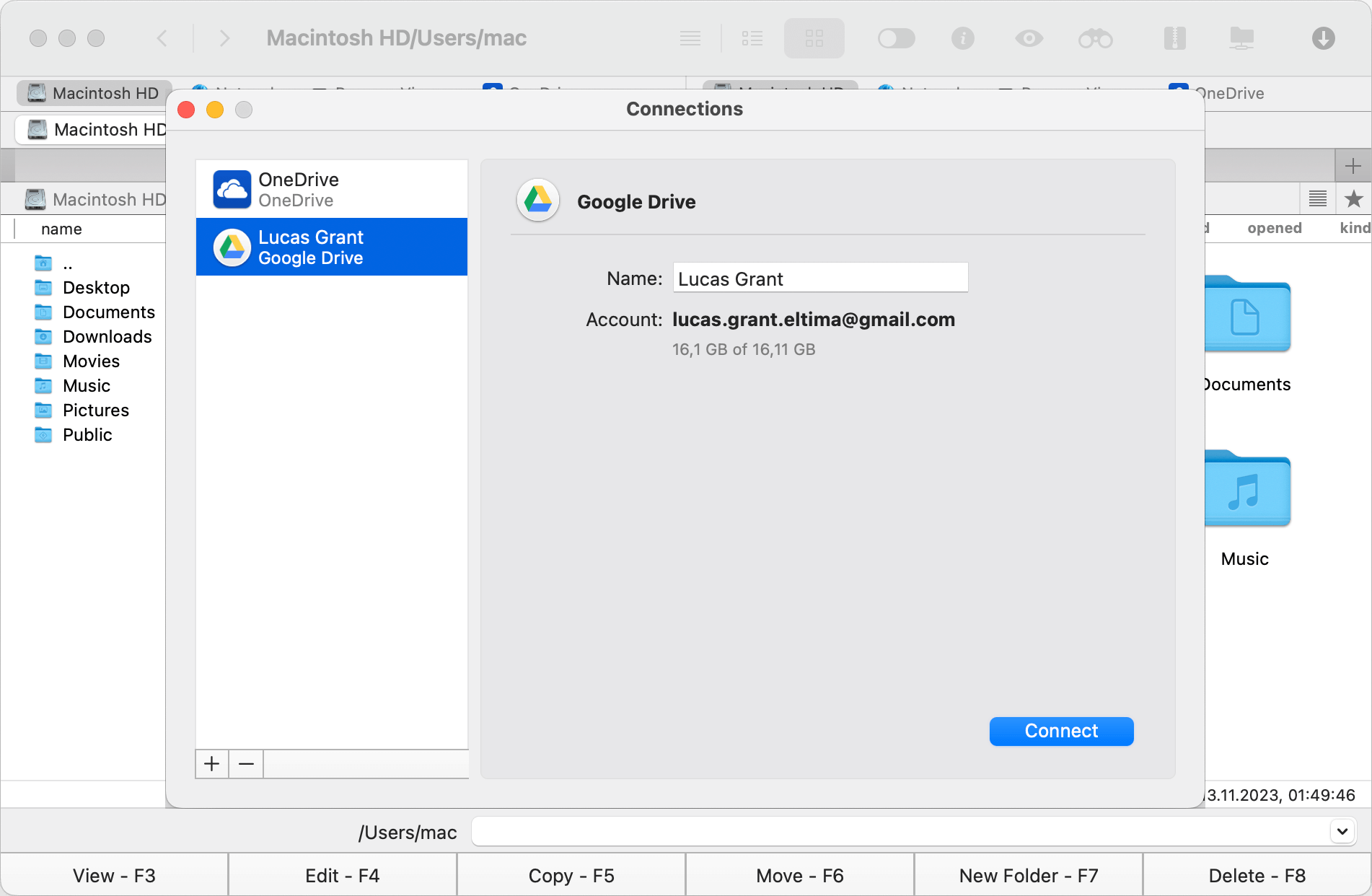 4
Close the Connections window. You can now open the mounted drives in each pane by using buttons at the top.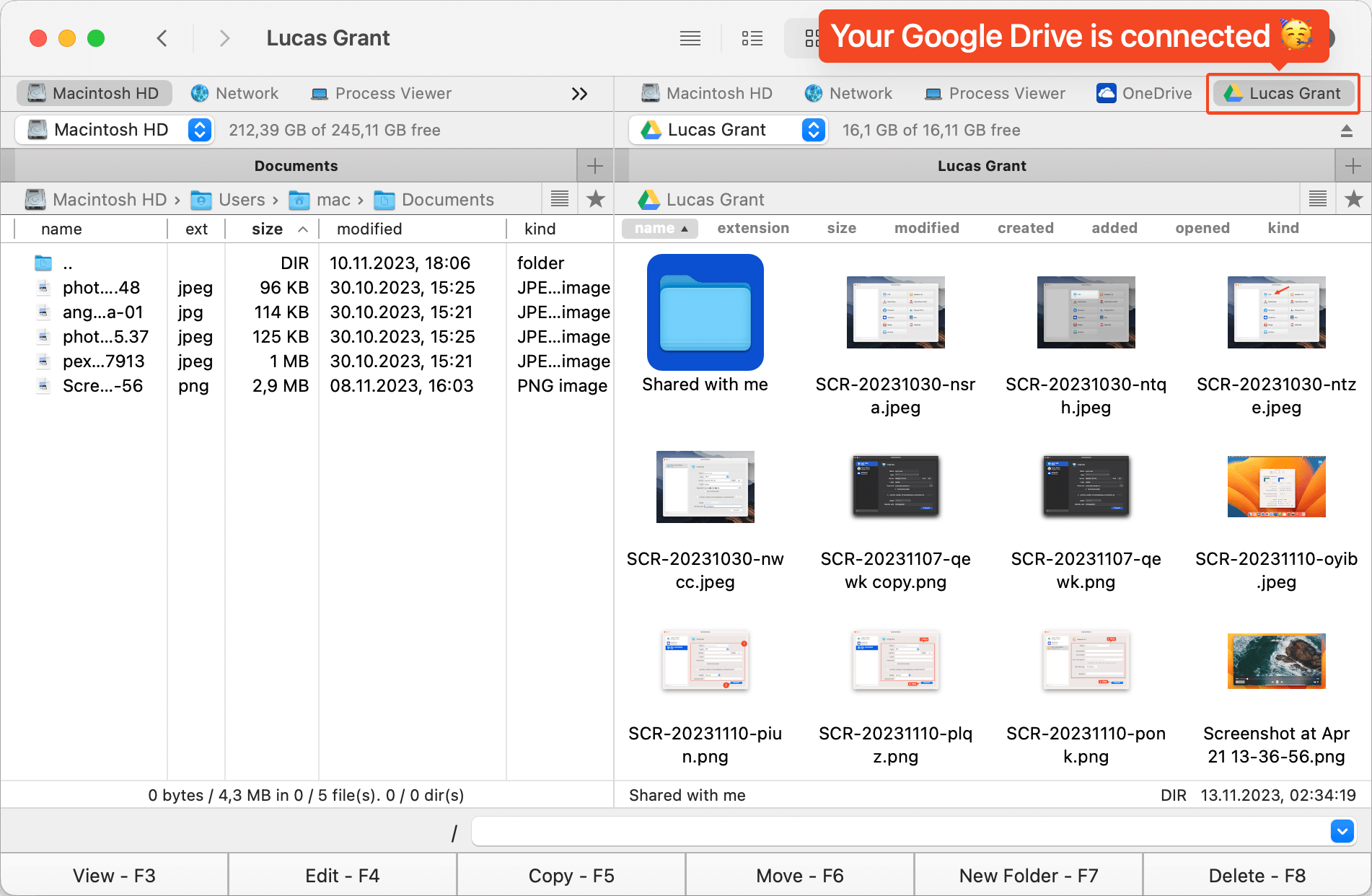 5
With both your FTP storage and Google Drive open in the panes, there are several methods you can use to transfer files between them:
The standard drag-and-drop works. Select one or multiple files or folders and drag them over to the destination.
As a nod to Midnight Commander, the F5 key copies.
Use the ⌘-c and ⌘-v key combinations to copy and paste, respectively.
6
The copying process will begin! Wait for it to finish or start other operations.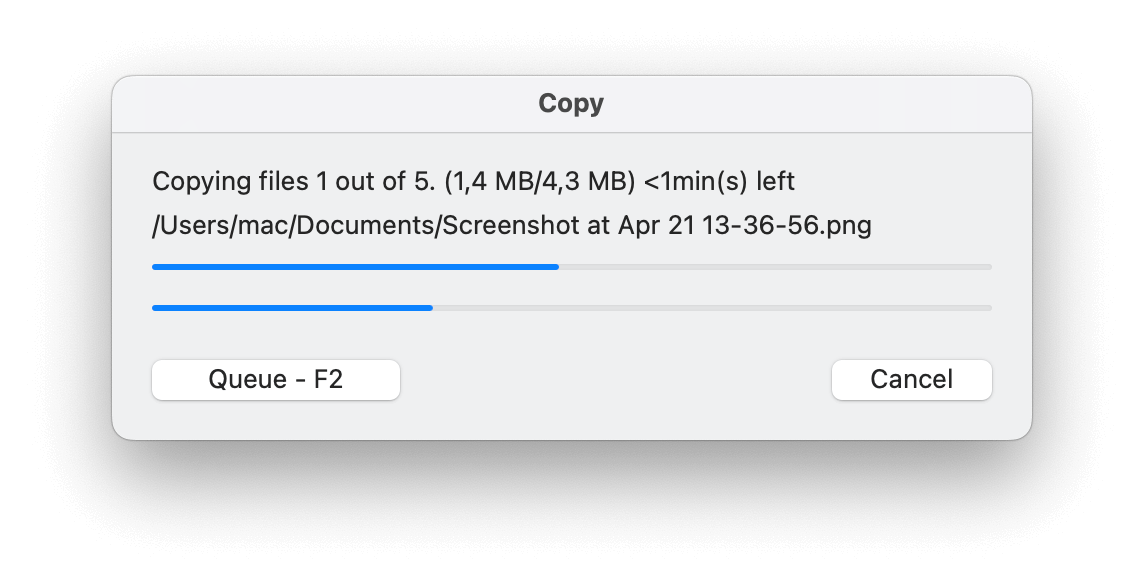 FTP Server vs Google Drive
An FTP (File Transfer Protocol) server is a computer that can be connected to through FTP or similar protocols. It can be browsed, and files can be downloaded or uploaded through an FTP client. It's often a specialized device that forgoes processing power and physical interface for power efficiency. These kinds of FTP servers can only be accessed remotely. If it has a static IP, the server can be accessed from any place with an internet connection.
Google Drive is also accessible through the internet. It's a cloud service, like a file server where all the computers are owned and maintained by Google. It has its upsides and downsides. One of the big differences between Google Drive and FTP is that with the former, you lose your data if you disconnect from the web. On the other hand, your files may be more secure, as long as the company is operational.
Both of these types of storage have their own advantages, but you don't have to choose just one. Having a copy that you can retrieve both from FTP and from Google Drive is a good way to avoid losing your files. And with software like Commander One, backing them up is just a click away.
Google Drive File Size Restrictions
Google Drive files are limited to 5 terabytes. That's a lot, and it's unlikely that you'll have files that are that large. But if they are, Commander One can handle them! And you don't have to depend on the web client.
Generally, if you want to know Commander One's restrictions for various cloud services, this is a helpful page. Some platforms are a lot more restricted, even having a limit of 5 GB per file, but most of them have way more than that.
Alternative Connections Supported by Commander One
Google Drive is not the only cloud storage service that Commander One can connect to. Other compatible clouds include Dropbox, OneDrive, Amazon S3, and Mega. By connecting to multiple services at the same time, you can use more free space, or have alternatives in case one is unavailable. It's also not limited to one account. All your Drives can be accessed without having to log out. It's important to note that Commander One doesn't access Google Drive via FTP, it uses the service's specific protocol.
When it comes to FTP, Commander One is also widely compatible. SFTP, FTPS – the popular secure protocols are included. This gives you a lot more choice on how to set up your server, and expands the range of servers you can connect to. As long as you have the right credentials, adding them to Commander One is a breeze.
Frequently Asked Questions
A file manager with a dual-pane interface which can do a lot of different things, such as advanced searching and process viewing. It also has the capability to mount cloud drives and connect to FTP servers, which makes syncing files possible.
It has lots of different uses – additional storage, reliable backups, file sharing, and that's not all. To get the most out of it, you need to use folders, labels, and access settings.