What is a powerful RAR opener for Mac
What is the best RAR opener? Why there is such a fuss around RAR format and Mac computer as well as RAR files opener for Mac? The thing is that, by default, in Mac OS, there is a built-in utility for opening zip archives that simplifies the initial work, but you will not be able to create or even open one of the most popular archives with .rar format.
The archiver is one of the most important and the first installed programs on any computer. The reason for this is that it is more convenient to transfer most of the programs and any other information in the form of archive. Simply the convenience of sharing a single file makes archive one of the necessary tools and it is understandable, as just admit, it is easier to upload and download one file than, for example, 1586 photos from your latest vocation.
So, how to open RAR files on Mac? What is the best Mac RAR file opener? And what do you need to know about RAR format?
Contents
Brief information about RAR format
The RAR file is similar to the more familiar ZIP file. RAR files (compressed archive file) are one of the most common archive file formats widely used on the Internet to ensure high transfer and sharing of data. People use these compressed archive files to reduce the overall size and merge files and even folders together into one file. This single RAR file is then small enough to be sent by email or other sharing methods. RAR is short for Roshal Archive and its creator is the famous Russian programmer Yevgeny Roshal. He created the .rar format to correct the flaws in .zip. As a result, RAR archives "weigh" less, make it possible to divide them into several parts and correct the errors that have occurred. Like other types of archive files (such as .zip files), RAR files are data containers. After downloading the RAR files from the Internet, you need to unpack its contents with the help of RAR file opener Mac solution.
What is the difference between RAR archive and ZIP archive?
Although your Mac initially accesses the ZIP files, RAR files require special .rar opener software to unlock its contents. There are some advantages of using RAR files instead of native ZIP files. Compared to the ZIP file format, RAR files have strong AES-128 encryption and have higher compression ratios. For these reasons, many people and companies prefer to send RAR files on top of other archive file formats. Now more effective solutions like the 7-Zip format have been developed. But RAR is still very popular, and it will take a long time before it goes on a well-deserved rest. So the ability to manage it in the near future will be very useful.
RAR is a proprietary format, so there is nothing surprising in the fact that by default macOS does not have any .rar file opener solution for working with it.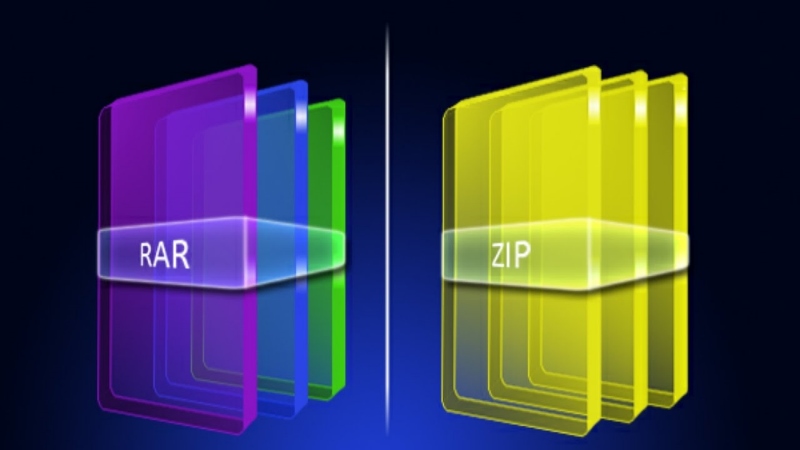 6 Criteria when choosing Mac RAR opener
Ability to archive and unpack all popular archive formats. Among the most popular formats besides RAR are ZIP and 7Z. Nevertheless, it is also desirable to be able to create archives of less popular formats, for instance, GZip and BZip. RAR opener Mac solution with the support of one format is not enough even though in most cases it is required to work with RAR archives, as it is often used on servers for incremental backup of files.


View the contents of the archive without having to unpack, as well as updating files in the archive. This is generally the de facto standard for all good .rar opener Mac solutions, to which many are accustomed to. Because Without this ability, it is not convenient at all.


Integration into the Finder context menu. First of all, the archiving of selected files from the context menu.


Flexible archiving settings and compatibility of created archives with Windows. These are archiving profiles, and ignoring OS X service files and folders.


The design of the application. Well, for some users this can be also a key factor, as It is rather disappointing to find fault in the design of Mac applications and their icons. Users appreciate OS X for its unique design and ease of use, and cannot calmly look at programs that look like "hello from the 90s". That is why a decent Mac RAR opener should keep in step with the times.


Application support. There is no sense in using .rar file opener Mac archiver, the latest version of which was released 5 years ago.
Commander One - excellent .rar file opener for Mac
So how to work with RAR files on Mac? There is nothing extraordinary here - you can easily solve this problem by installing a third-party application, for example, Commander One. Commander One is a top-notch archive utility for Mac that supports a great range of formats: 7zip, RAR, ZIP, TGZ, TBZ, tar.bz2 (tbz2, tb2), tar.Z, tar.lzma, and tar.xz., etc. This RAR opener offers flawless work with all kind of archives, namely viewing the content and copying files without extracting the whole archive. You can also easily invoke all the necessary actions with the help of hotkeys. The app has a neat interface with a double pane view. You can adjust the size of each column according to your needs. Commander One is considered to be a great file manager with a wide range of supported features, including powerful Terminal emulator and the ability to work with iOS and Android devices directly from your Mac. Try this RAR extractor Mac solution and check what else it can offer you.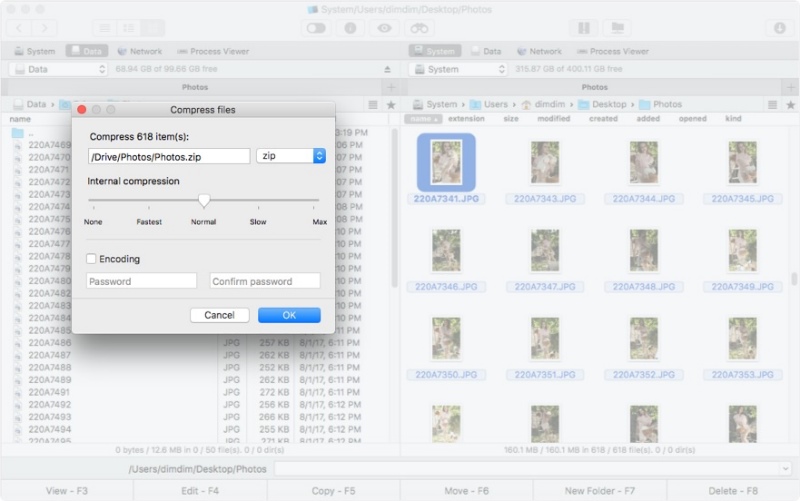 Conclusion
The last but not least, opening and unpacking RAR files are just the beginning. In order to become a productive Mac user, you need to know a lot more, including finding appealing to you RAR file opener, knowing simple but important hints to facilitate Mac routine and a way too more.
Commander One
Requirements: MacOS 10.10+

.

37.59MB free space

Version

2.3(3105)

. (

6th Oct, 2019

). Release notes
Rank

4.5

based on

89

+ users, Reviews(15)
Category:

Utilities