What is RAR?
RAR is a compressed file format that's short for Roshal Archive, named after the software engineer that developed it – Eugene Roshal. Created by WinRAR archiver, the RAR file format contains one or more compressed files and folders with various data. One of its most popular uses is to archive software online, which is why when you download a new app or an installer, it mostly comes in a RAR file.
Other than compressing contents, a RAR file also offers the possibility of adding password protection to data. So, if you don't want anyone to access the files you've compressed, you can just add a password and share it only with the people who are supposed to access it. Keep in mind that if you want to use RAR files on Mac, you'll need to install a third-party application to get access to them.
What is the Difference Between RAR and ZIP Files?
If you've been using computers for a while, then you may be familiar with the ZIP file format when it comes to archiving. Developed by Phil Katz, ZIP has been around since 1989 and it was one of the first tools that works on both Mac and Windows.
When talking about the differences between the two formats, ZIP is free to use and supported by most operating systems. ZIP doesn't require any additional software to work on Mac. The RAR format, unfortunately, doesn't work in this way.
Another significant difference between the two formats is that the compression rate for ZIP files is lower than that of RAR and the latter uses a better encryption algorithm to protect sensitive data. This means you'll save a lot more space and you'll get better protection with RAR files overall.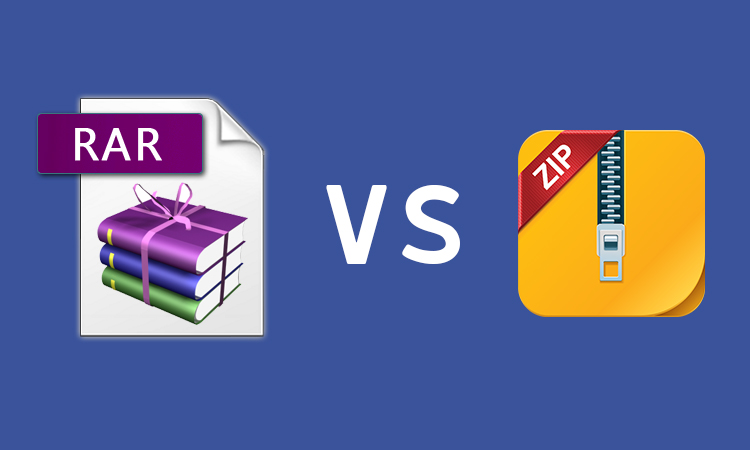 Best Ways to Unzip RAR Files on Mac
As mentioned above, you'll need to install a third-party application if you want to extract and open RAR files on Mac. While there's no shortage of applications that you can use for this, we recommend sticking to the top-rated ones.
Below, we explain two methods for opening RAR files that we've used and tested. First one is through an application called Commander One and the second one is via Mac Terminal.
Criteria when choosing Mac RAR opener
If you're on the hunt for a RAR opener for Mac, we suggest taking the following criteria into consideration before you pick one:
It should have the ability to archive and unpack all popular archive formats. Among the most popular formats beside RAR are ZIP and 7Z. It should also be able to create archives of less popular formats, such as GZip and BZip. An app with the support of one format is not enough, even though in most cases it is required to work with RAR archives, as it is often used on servers for incremental backup of files.


The application should be able to view the contents of the archive without having to unpack, as well as updating files in the archive. Without this feature, it won't be convenient at all.


It should have flexible archiving settings and compatibility of created archives with Windows. These are archiving profiles, and ignoring macOS service files and folders.


One of the key factors for many users is the design of the application, as finding faults in the design of Mac applications can be quite disappointing. Users appreciate macOS for its unique design and ease of use, and can't use programs that have an outdated interface. That is why a decent Mac RAR opener should keep up with current standards and technology.


Finally, there should be support for it. There is no point in using a software whose latest version was released 5 years ago.
Commander One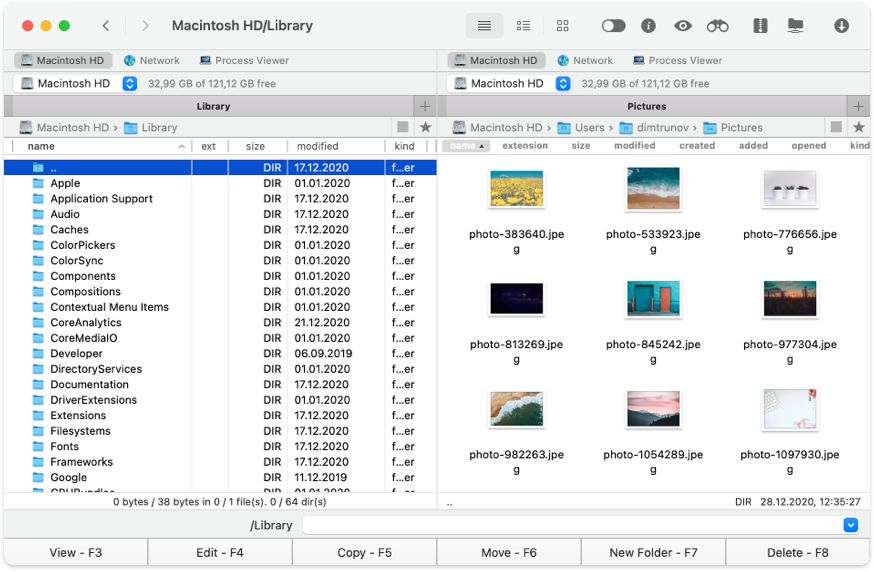 We said we tested an app to open RAR files on Mac and here it is. Commander One is an all-in-one tool to handle all archive files and easily manage all your data. This free file manager offers a dual-panel interface so you can decompress RAR files in one screen and do some other task in the other.
Keep in mind, though, that to work with .rar files in Commander One, you'll have to upgrade to the Pro version. The free version is limited to .zip files.
Besides offering you the ability to open RAR on Mac Terminal, Commander One comes with many other functions, including:
Can be used as an FTP manager.
Lets you access Amazon S3, Google Drive, Dropbox, OneDrive, and other cloud storage solutions on your Mac.
Can easily mount iOS or Android devices to manage data.
Terminal emulator.
Includes various themes.
Functions as a dual-panel file manager.