Mac Archive Utility: Why Built-in Doesn't Mean Better?
Before talking about third-party file archivers, it's worth mentioning that macOS devices already come with Archive Utility.
What is Archive Utility? It is a built-in Mac application that allows you to handle archives. It can compress multiple files or folders into one archive, as well as extract files from archives.
Where is Archive Utility on Mac? The archiving utility is seamlessly integrated into the macOS operating system, and is typically hidden in a system directory. It has no user interface and usually launches automatically when you right-click or double-click an archive to compress or extract files, accordingly.
To access Archive Utility settings and, for example, change the location of expanded files, go to Finder and use its search bar to find the app. Alternatively, you can use the Spotlight search. Once you click on the Archive Utility item, it will launch and appear in the Dock. Then, in the upper left corner of the screen, click select Archive Utility > Settings.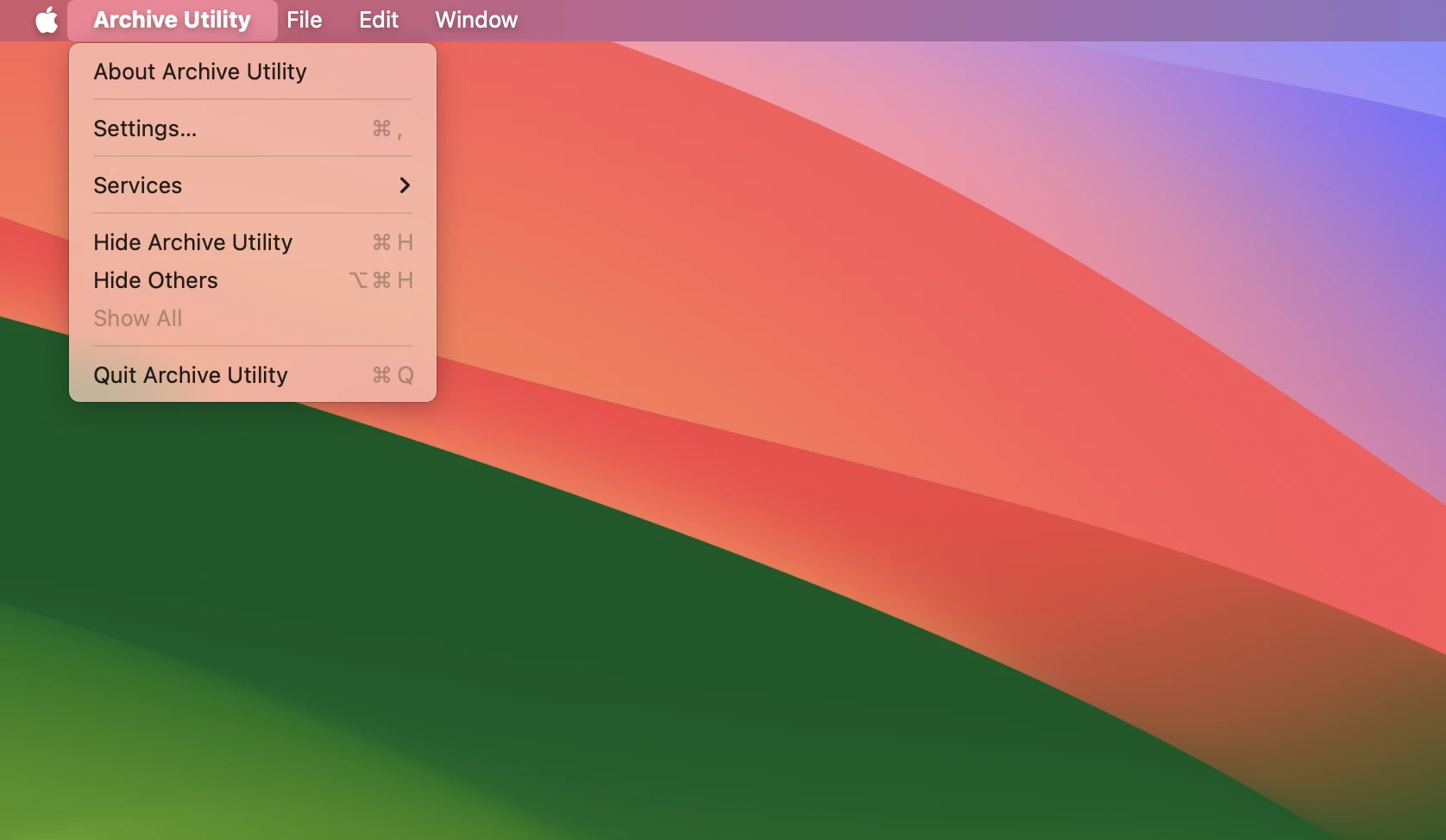 While Archive Utility has all the basic features for archive management, users seeking advanced features and a wider list of supported formats may opt for third-party archiving software.
Best Archive Utility App for Mac
1. Commander One
Commander One is an outstanding dual-panel file manager for macOS with archiving features that make it the perfect app with which to compress and extract file data. The major file formats like RAR, ZIP, 7z, and LHA, are all supported, in addition to TGZm TBZ, TLZ, and TZ. This gives you a range of compression rates to choose from to maximize the space saved by archiving files. You can even perform searches for files compressed in an archive, and edit file archives without having to extract them first.
Besides being a powerful archiver for Mac, Commander One also offers an excellent array of functionality to enable you to manage archives on your device more efficiently. With Commander One, you can connect to remote servers via FTP, SFTP and FTPS, allowing you to easily access and work with archives through a single interface: upload/download files to/from the server and extract files on your Mac.
Elsewhere, you'll find features like customizable hotkeys, cloud drives integration, operation queuing, and much more. Overall, Commander One offers great value and exceptional utility for Mac users looking for advanced control of their file management.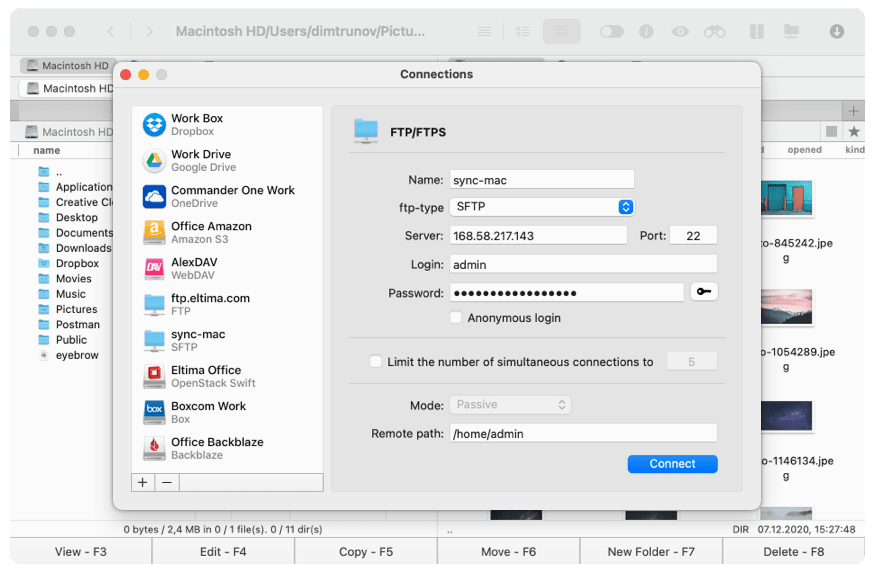 Pros:
Excellent archive format compatibility
Intuitive dual-panel interface
Can search the contents of files in archives
FTP, SFTP, WebDAV client functionality
Cons:
Can only extract RAR files; there is no possibility to compress files into a RAR archive
FREE version allows you to compress, extract and access ZIP archives, but to work with other archives such as TarGz, 7Zip, TGZ, you need to upgrade to the PRO version.