My MTP device isn't recognized by/doesn't work in Commander One
1. If one cancels the copying process to/from the mounted MTP device, it will be no longer possible to work with it in Commander One. To resolve this problem, it is required to physically reconnect the device to Mac.
2. If the MTP device does not appear in the list of available drives in Commander One, please make sure that:
The cable that is used for connecting an MTP device supports the data transfer (not just charging).
The "MTP Devices" extension is enabled in Commander One preferences → Extensions.
MTP was enabled on the device after connecting it to Mac.
The USB Debugging mode under the Developer options is enabled on the phone.
Note: For the Samsung smartphones running Android 7 Nougat this option is mandatory.
Android File Transfer, Samsung Kies or other pieces of software that use MTP are not installed on the computer. Due to the functioning peculiarities of the media transfer protocol, it is necessary to remove such a program, in order for Commander One to work with the MTP devices correctly. A notification will be displayed, if Commander One detects such application in the system.
3. Make sure that none of the following apps are running:
iPhoto
Photos
ImageCapture
4. If you have "Google Backup and Sync" (formerly known as Google Drive) installed on your Mac, make sure that the option of working with USB devices is disabled in its preferences.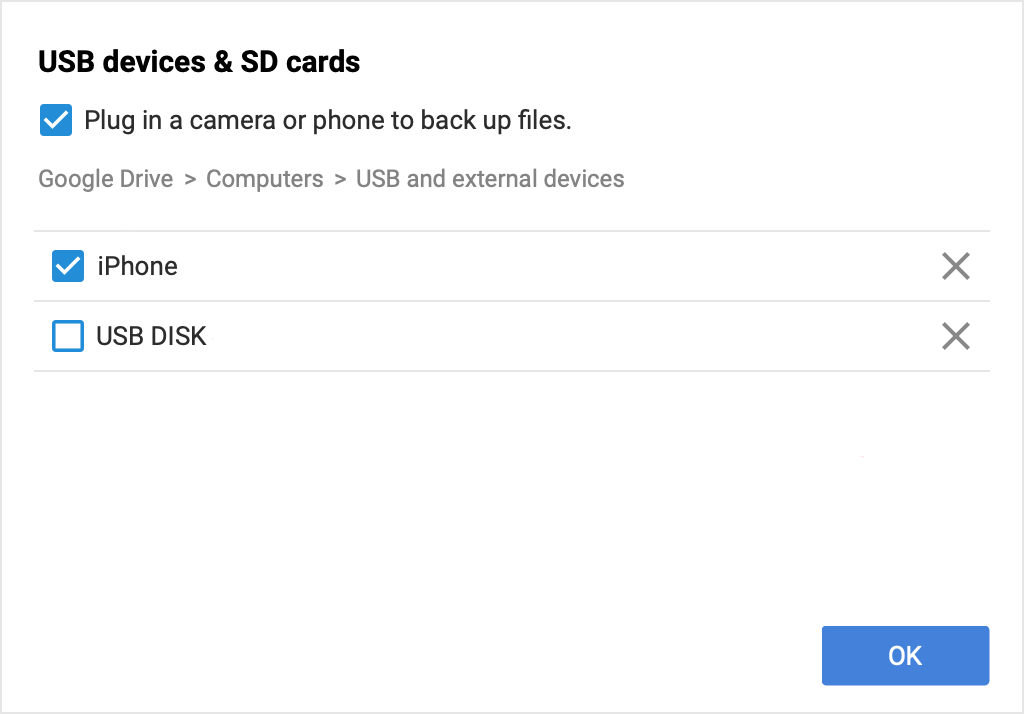 5. If you are using Samsung phone, make sure that Samsung Smart Switch is not installed on your Mac. If it is installed, uninstall it by following the steps below: