The only problem with 7z is that not all operating systems provide an extractor tool as standard. However, there are plenty of excellent alternatives that can bridge this gap. So let's look at how users can take advantage of .7z files and explore some of the best tools to create and uncompress 7z files on Mac.
What Are .7z Files?
7z is a type of compressed archive file format, similar to other archive formats like ZIP and RAR, that first became available in the public domain in 2008. By converting a file or series of files into the 7z format, you can drastically reduce the amount of space that a file takes up on your local storage. Reduced file sizes also make 7z a popular extension for anyone distributing files online by offering you and other users much shorter upload and download times. The only challenge with this format is that you will need to decompress .7z file archives before you'll be able to access the contents, and to do this you will need to use a file extractor tool.
Why Use 7z Archives?
Some of the most popular archive formats that you may already be familiar with include ZIP, RAR and ISO extensions. However, 7z is a more recently developed extension that boasts better compression rates along with the option for AES-256 encryption. 7z can also compress an almost unlimited volume of data (up to 16 billion GBs), making it perfect for both heavy-duty and more casual file archiving. Another benefit of 7z is that the technology is open-source, so you don't need to purchase any software or buy a license to play 7z files.
What Are the Differences Between RAR and ZIP?
Two of the most popular archive formats you might have come across include ZIP and RAR. First released in 1989, ZIP is one of the oldest file compression formats still in use, and, due to its age, newer formats generally provide better compression rates. The Roshar Archvie Compressed file (RAR) is a newer proprietary archive format native to the WinRAR archiver program. Although it provides better compression and enhanced security with AES-128 encryption, it doesn't let you protect archive files with a password, and is more limited compared to ZIP's open-source design.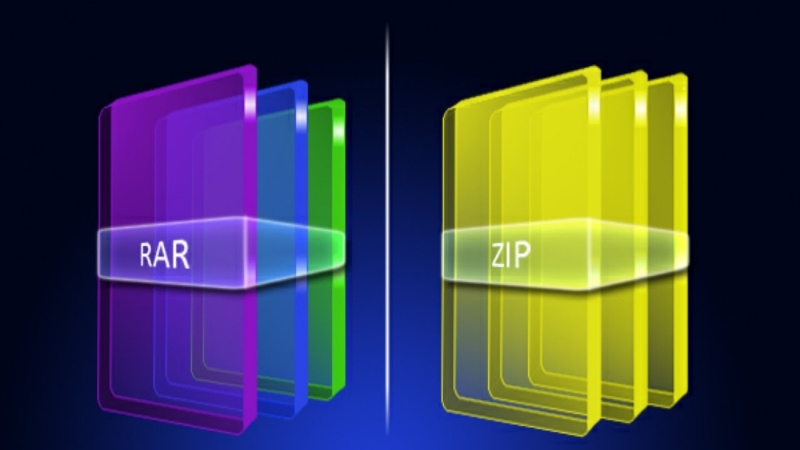 How To Open 7z Files on a Mac Efficiently
Unfortunately, Macbook users don't have access to built-in 7z opener by default with mac OS. The good news, though, is that there are plenty of effective third-party solutions available that can provide this functionality. If you want to have total control over all the files on your Mac device, the best approach is to invest in a dedicated file manager that lets you unpack 7z files, along with offering other features that you wouldn't find if you were just using Finder.
Commander One is an excellent dual-panel file manager for Mac with a wealth of handy features, just one of which includes a tool to let you easily unzip .7z files. The app also offers other functions that can help you with archived files, such as letting you search archived files for content, customizable archiving configurations, and support for archive formats other than .7z. Elsewhere, Commander One also offers users other valuable features, including customizable hotkey support, root access, operation queuing, and more.