How to connect to GoDaddy FTP server
GoDaddy is one of the world's largest domain name registrars, and, as it often happens, in addition to the basic service, it also provides hosting services for sites. The company started its activity since the time when the Internet appeared in the form we know it, with the web pages and hypertext. The size of the company is absolutely gigantic. It has about 12 million customers around the world, holding about 58 million domain names from GoDaddy.
GoDaddy provides all the most popular and much in demand types of hosting services such as regular virtual hosting, VPS and private servers for rent. GoDaddy hosting services are quite ordinary and available both in terms of functionality and price. Each of the tariff plans includes free and fast server configuration, as well as an SSL certificate as a gift.
GoDaddy hosting provides full access to the server via FTP and SSH. From the very beginning after a registration, SSH access is usually denied. However, you can enable this service yourself in the corresponding section of the control panel.
For most of the people who are reading this article, the abbreviation FTP is familiar and they know exactly what it is. But for those, who are just getting to know this term we decided to give a little insight into this topic. So you can stop your Internet search under such criteria "FTP GoDaddy", or "GoDaddy FTP", as in the article below we will explain what FTP is and the way it works.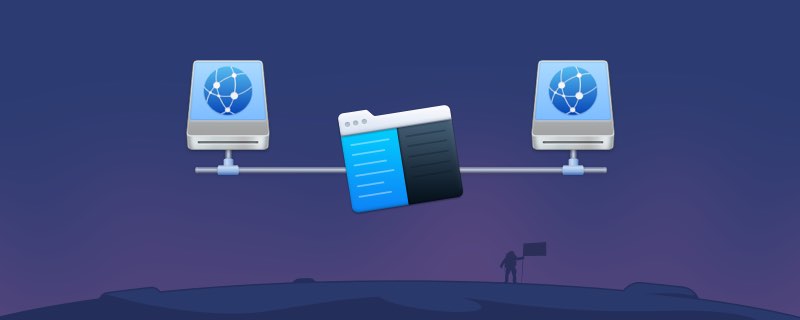 Understanding the meaning of FTP and its work
First what you need to know is that FTP is a short form for File Transfer Protocol. This protocol is used in order to exchange files over TCP / IP networks between two computers, a client and a server. The file transfer protocol is more than 40 years old, it was developed before the appearance of TCP / IP and even HTTP. Nevertheless, it is still up-to-date and is used to connect to remote servers and exchange files.
The main purpose of the FTP protocol is uploading files and downloading them from a remote server, in our case it is GoDaddy FTP server. To transfer files in passive mode, an FTP connection is initiated by the client from a conditional range of ports to the server port. In the active mode, the FTP server connects to the client from port 20 to a specific port that the client told to the server. So as you see, the main difference between these modes is the side from which the connection for the file transfer is opened. FTP protocol uses various network connections to transfer commands and files between the client and the server.
What is FTP server and FTP client
FTP server is a computer with special software installed on it and waiting for the external connection from other computers.
The FTP client is a program that attempts to connect to the server computer, usually by using a port number 21. After successfully connecting to the Godaddy FTP server, you can perform all kinds of operations on the data located on it, in particular, view the contents of directories, upload and download files from FTP server, rename, assign permissions, delete files from the server and so on.
3 things to know when connecting to GoDaddy FTP host
Before you can obtain GoDaddy FTP access you need to have such credentials at your hand as:
GoDaddy FTP address credentials (your hosted domain name or IP address);
GoDaddy FTP login (your username);
your password.
These are the basic GoDaddy FTP settings that you should know when trying to establish a connection.
Permanent experience of work with FTP sooner or later will require each user to use an FTP application. If you have read to this line of this article you, perhaps, have already started another search on the Internet using such criteria as "clients supporting FTP GoDaddy", "FTP clients for Mac", "free FTP " or other relative keywords you can get dozens of results thus making you download a great variety of software.
Once you have found a powerful FTP client, you will never withdraw from using this software. After all, FTP clients save us so precious time on transferring files and it is visible by the unaided eye. Besides, what is the meaning of manually configure FTP transmission in the browser or command line every time, if the developers of FTP clients have already taken and automated the process of connecting to FTP and file transfer.
That is why in order to facilitate this task to you, we would like to recommend you a rather powerful file manager with a great list of features among which you can find the ability to access your GoDaddy FTP server as a local drive on your Mac computer.
Excellent FTP client for uploading files to your GoDaddy account
Commander One presented by Eltima Software is a free file manager with dual pane interface that dramatically facilitates your work, especially when dealing with miles of data. Thanks to a visual two-panel interface it is much easier to transfer files, copy and remove them as there is no need to open and close additional tabs as Commander One does not have any limits of the number of tabs that can be opened in each panel.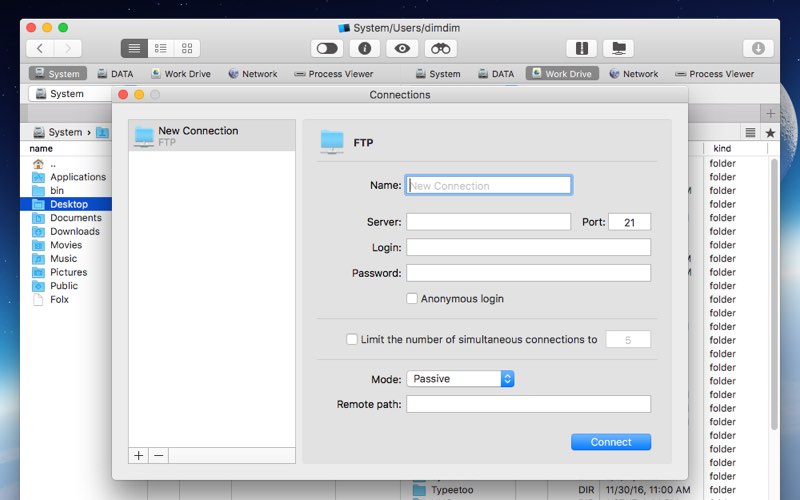 The app was also developed as a powerful FTP program. The software provides you with reliability, speed, and a user-friendly interface. View all the information, copy files from server to server, remove the necessary data, create files/folders, and many more. This FTP client supports such protocols as FTP, SFTP, and FTPS. What is also worth noting is that with Commander One you can mount your GoDaddy FTP server as a Mac disk and deal with its contents as freely as you do with your local files that is extremely convenient.
Don't waste your time and see for yourself that Commander One is an efficient FTP client and how flawlessly it can perform the work with a large amount of data.
Commander One
Requirements: MacOS 10.10+

.

37.59MB free space

Version

2.5.2(3329)

. (

25 Oct, 2020

). Release notes
Rank

4.5

based on

90

+ users, Reviews(15)
Category:

Utilities